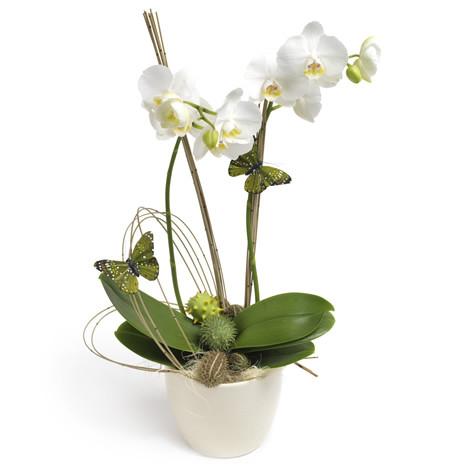 White Phalaenopsis Orchid
A subtle white orchid, if an orchid can be subtle, dressed up creatively with bound Mikado sticks, sisal fibres, exotic fruits, and even a couple butterflies thrown in for good measure! All planted and packaged up in a creamy white ceramic pot. Any of the orchids offered in our website can be delivered anywhere in Trinidad Tobago.
The recipient verbalized that she loves it very much. And I myself I am I love her off beautiful orchids.
Related products